Workshop Sponsorship
If you are interested in sponsoring the Scaling Bitcoin Workshop, please contact: contact@scalingbitcoin.org
Important Dates:
2019-08-24 23:59 UTC - Submission of logos for print (must be submitted in AI or SVG vector file formats)
Travel Subsidy
There exists a number of independent or academic researchers that could be helpful to the process but are unlikely to attend due to cost. The Sponsors of this event have agreed to review applications for travel assistance, and to jointly subsidize the expense of up to $1,500 USD per person for airfare and hotel to the workshop of an estimated 15 persons. The intent is for independence and a diversity of views to be represented in a professional manner, some of which may disagree with the views of the sponsors. Those who work at a company engaged in a related business are expected to cover their own travel expenses. Exceptions could be made on a case-by-case basis at the discretion of the sponsors.
Important Dates:
2019-07-15 23:59 UTC - Last day for travel subsidy application
2019-08-01 23:59 UTC - Deadline for applicant acceptance notification
2019-10-01 23:59 UTC - Deadline for submission of travel receipts
Travel Subsidy Application Questions
If you are interested in applying for travel subsidy, please fill out the following form:
https://forms.gle/8DnQxF1wBDYFdk3v5
Call for Proposals
The current Scaling Bitcoin Workshop will take place September 11th -12th in Tel Aviv University, Smolarz Auditorium, Tel Aviv 6997801, Israel. We are accepting technical proposals for improving Bitcoin performance including designs, experimental results, and comparisons against other proposals. The goals are twofold: 1) to present potential solutions to scalability challenges while identifying key areas for further research and 2) to provide a venue where researchers, developers, and miners can communicate about Bitcoin development.
We are accepting two types of proposals: one in which accepted authors will have an opportunity to give a 20-30 minute presentation at the event, and another where accepted authors can run an hour-long interactive workshop.
This year we would like to place a stronger focus on the following topics:

Simulation, modeling and testing

Methods and tools for simulation and testing of blockchain behavior
Game theory and Mechanism Design
Fungibility
Enhancement of Scripting
New Validation Methods
We also welcome compilation/review of material on above topics made available to public since the last Scaling Bitcoin event.

Other topics of interest include:

Improving Bitcoin throughput
Layer 2 ideas (i.e. payment channels, etc.)
Security and privacy
Incentives and fee structures
Network resilience
Anti-spam measures
Block size proposals
Empirical mining data

All as related to the scalability of Bitcoin.

Apart from general presentations and workshop, we plan to accept a limited number of short engineering presentations to cover state-of-the-art engineering progress after the submission deadline. Details of the short presentation submission will be announced later.

While proposals that may apply to digital currencies in general are welcome, this event deals with the scalability of Bitcoin, and submissions which focus primarily on other digital currency systems are out of scope for this event.
Important Dates
2019-06-10 23:00 UTC - Last date for submission
2019-07-16 23:59 UTC - Last date for notification of acceptance and feedback
PLEASE NOTE: The last date for notification and feedback has been advanced by 24 hrs to 2019-07-16 23:00 UTC.
Reviewing Process
For the regular presentation proposals, review is conducted by double blind reviewing process. Submissions must be anonymous, with no author name, affiliations, acknowledgement or obvious reference.
Formatting
Proposals may be submitted as a BIP, as a 1-2 page extended abstract, or a paper describing ideas, designs, and expected experimental results. Indicate in the proposal whether you are interested in speaking, running an interactive workshop, or both. If you are interested in running an interactive workshop, please include an agenda.
All submissions are processed on EasyChair. Please submit your proposal through the following URL:
Proposals should be submitted by 2019-06-10 23:00 UTC.

PLEASE NOTE: Due to multiple requests, after the original date of 2018-06-10, the Program Committee has re-opened submissions on 2019-06-12 9:00 UTC with a firm deadline on 2019-06-17 23:00 UTC.
Presentations
All talks will be live-streamed and published online, including slide decks.
Scaling Bitcoin Workshop does not have proceedings.
There are no submission restrictions - authors of presented submissions can submit to any other conference.
Call for Proposals to Work-in-progress (WIP) and informative sessions
Scaling Bitcoin Yesod will include a session for sharing technological progress updates and information to help further thinking and discussions on scalability.
We encourage anyone attending Scaling Bitcoin Yesod 2019 in Tel Aviv who is interested in presenting their progress/idea/information to submit a proposal with name, title, affiliation and abstract up to 1 page. The submission deadline is 2019-08-10 23:59 UTC. The time allotment for each presentation will be decided based on the total number of submissions and their contents.
As with general presentations, any advertisement, information regarding specific businesses, or ICOs will not be acceptable. The WIP session will be strictly focused on technical discussion.
Please email your submissions to scalebit19@easychair.org
Workshop
How do the Workshops work?
Events are live-streamed with remote participation facilitated via IRC for parallel online discussion and passing questions to the event.
These workshops aim to facilitate the existing Bitcoin Improvement Proposals process. Most work will be done outside of the workshops in the intervening months. The workshops serve to be additive to the design and review process by raising awareness of diverse points of view, studies, simulations and proposals.
Travel, venue details, accommodation recommendation are available below.
Please see the FAQ section below, it should answer most other questions.
Remote Participation
Live broadcast will begin Saturday Wednesday 11th at:
9:00 CEST / 2:00 EST / 7:00 UTC / 23:00 PST
Location
Smolarz Auditorium
Smolarz Auditorium
Smolarz Auditorium
Smolarz Auditorium
Smolarz Auditorium
Smolarz Auditorium
Smolarz Auditorium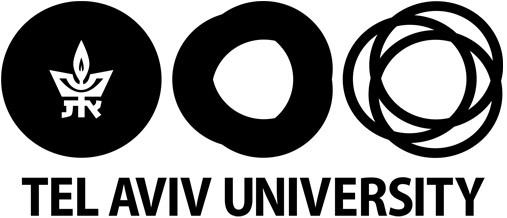 Tel Aviv University
Smolarz Auditorium
Tel Aviv 6997801, Israel
directions

Directions
Directions to the venue and accomodation information will be provided at a later date
Register
- WHO SHOULD ATTEND -
Engineers (related areas of expertise)
Academics with research in related areas
Journalists affiliated with technical publications
Purchase tickets using Credit Card or PayPal via EventBrite

Register
Please note that if you are a speaker or your subsidy has been approved, your attendance ticket will be provided for free.
On September 9th-10th we are continuing the Bitcoin Edge Dev++ non-profit initiative launched in 2017 year at the Stanford University. Dev++ will be held at the Claire and Emanuel Rosenblatt Auditorium of the Tel Aviv University and will be covering Bitcoin fundamentals, APIs, libraries that interface with Bitcoin and other material of value to developers integrating with Bitcoin ecosystem. Please visit
http://telaviv2019.bitcoinedge.org
for additional information.
FAQ
I need some sort of document for a travel visa

(Info: https://en.wikipedia.org/wiki/Visa_policy_of_Israel) You are responsible for identifying your own personal visa requirements to enter Israel. If you need a letter of invitation, please correspond with contact@scalingbitcoin.org (please include your name as in your passport, title and correspondence address).

I can't go but I want to participate!

The event will be livestreamed, and you will be able to participate via IRC. Although it is naturally easier to participate in person, everyone at the event will have a desk in front of them and will be encouraged to join in online discussions with global participants who are viewing the live stream. It is also important to understand that no decisions are to be made at the workshop. (read more below)

How do I give a presentation?

You can submit your proposal to proposals@scalingbitcoin.org (see CFP above). If you've worked on research, we recommend that you post the results, including papers, simulation results, and source code, to the bitcoin-dev discussion list. Depending on the quantity of accepted presentations, the workshop will allot a fair amount of time to each presenter. If people have substantially overlapping plans, they may be suggested to merge. Publishing a paper is NOT required—if you have a good presentation plan, you can propose a detailed summary.

Are any decisions made at the workshop?

Absolutely no decisions are made at workshops, as this would run the risk of being rushed and unfair to the global community unable to attend in person. The workshop is about raising awareness of issues and proposals, finding common ground, and encouraging public discussion within the existing mechanism of technical progress through the Bitcoin Improvement Proposal process.

Will there be a debate?

There will probably be no debate, and the workshop organizers and participants will be operating with the goal of making the event low-stress and non-confrontational. The intent of the workshops are to showcase diverse points of view and promote open-mindedness in order to improve our collective understanding of how to improve Bitcoin's scalability. In-person debates could too easily do a disservice to the future of Bitcoin in being about solidifying simplified positions for the purpose of winning political points. It would be unreasonable to entrust the safety and security of the future of Bitcoin to smooth talking at a one-time event rather than deliberate technical study with time for the global community to weigh in.

Can we discuss governance of the Bitcoin projects at this workshop?

Scaling Bitcoin Workshops are focused on raising technical awareness of scalability issues, simulations and proposals to improve scalability. Conference participants want this event to be entirely focused on the science and engineering, which is how Open Source Software development has proven to deliver excellence.

Future Workshops? Workshop BIP?

We aim to host a Scaling Bitcoin Workshop once per year. If you would like to host next year's event please e-mail to contact@scalingbitcoin.org

Are there Vegetarian, Gluten-Free Options for the Food?

Yes. Please email contact@scalingbitcoin.org if we can be of any assistance.
About
Scaling Bitcoin Planning Committee
Anton Yemelyanov, Base58 Association NPO. (Planning Committee Chair)
Nelly Milanova, Base58 Association NPO.
Jeremy Rubin, Bitcoin Core Contributor
Neha Narula, MIT DCI
Ethan Heilman, Boston University
Byron Gibson, Program Manager at Stanford Center for Blockchain Research
Taro Watanabe, Digital Garage / DGLab
Shin'ichiro Matsuo, Georgetown University, BSafe Network
Elaine Ou, Global Financial Access
Workshop Host Committee
Aviv Zohar, The Hebrew University of Jerusalem (Chairman)
Hila Mark, DAGlabs
Tal Benno Sklar, Andromeda
Jonathan Levi, HACERA / The Unbounded Network
Meni Resenfield, Israeli Bitcoin Association
Noa Mashiah, Israeli Bitcoin Association
Tomer Weiss, Bitcoin emBassy TLV
Sarah Wiesner, Bitcoin emBassy TLV
Shauli Rejwan, Bitcoin emBassy TLV
Program Committee
Yonatan Sompolinsky, The Hebrew University of Jerusalem, DAGlabs (Program Chair)
Engineering Perspective
Andrew Poelstra, Blockstream
Alex Chupernoy, ERGO/IOHK
Bryan Bishop, LedgerX, Bitcoin Core Contributor
Karl-Johan Alm, Digital Garage / DGLab
Christian Decker, Blockstream
Jameson Lopp, Casa
James Prestwich, Summa
Giaccomo Zucco, BHB Network
Eric Lombrozo, Ciphrex
Omer Shlomovits, KZen Networks
Academic Perspective
Sharon Goldberg, Boston University
Ben Fisch, Stanford University
Shin'ichiro Matsuo, Georgetown University, BSafe Network
Aniket Kate, Purdue University
Ittay Eyal, Technion Israel Institute of Technology
Patrick McCorry, King's College London
Joseph Bonneau, New York University
Gleb Naumenko, University of British Columbia